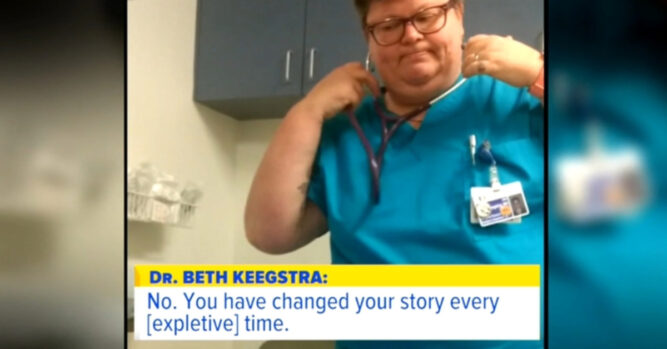 When we aren't feeling well, we often go to see a doctor in the hopes that they are able to take care of us. They are the ones who are supposed to understand the human body and the complexities that are associated with it. When we go to the doctor, we always hope for the best but there are times when we may have serious problems that need to be corrected or treated as well. We put ourselves in their hands, trusting that they will do their best to care for our needs.
Unfortunately, that isn't the case for every doctor that we may go see. Samuel Bardwell experienced this firsthand when he was admitted to the hospital. He was a young, physically healthy college athlete but he also suffered from extreme posttraumatic stress disorder (PTSD) and stress.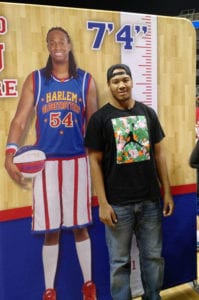 Samuel had taken medication to treat the condition and the pills were doing well, but then something went wrong. He lost his medication and although he tried to get more at the pharmacy, it had closed before he was able to get the drugs he needed.
If you know anyone who has ever come off anxiety medication, you already realize that it can be a traumatic experience. Even weaning yourselves off of those pills is difficult but now Bardwell was faced with stopping them cold turkey. He was hoping for the best, but then the worst happened.
Bardwell went to basketball practice two days after he stopped taking the pills. He couldn't handle the stress. A panic attack started within minutes after the practice began.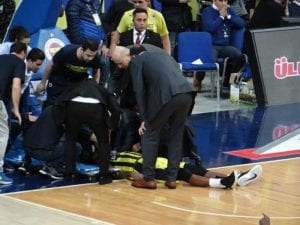 He was laying on the ground and couldn't get up. An ambulance had to be called to take him to the hospital.
Bardwell's father came to the hospital, worried about the condition of his son. He knew that the hospital was equipped to handle the situation but he saw something quite different in action.
His son was not being treated compassionately, he was being mocked by Dr. Beth Keegstra, a physician at the hospital. She was standing over the young man, laughing at him.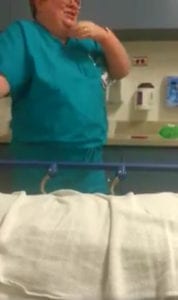 The father assumed that it was all a big misunderstanding so he asked the doctor why she was laughing. He figured it had to be something unrelated to her son. This is also when he started recording what was happening.
The doctor said that she felt Bardwell was 'full of s**t" and how his condition wasn't critical. In reality, Bardwell was going in and out of consciousness.
The doctor refused to give him the necessary attention. She was suggesting he was wasting the hospital's time and was trying to get him to leave.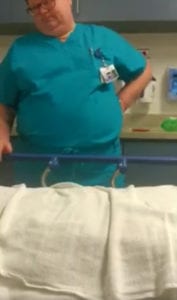 She looked down at him and said, "I'm sorry sir, but you are the least sick of all the people here, who are dying." At that point, she grabbed his arm and began screaming for him to sit up.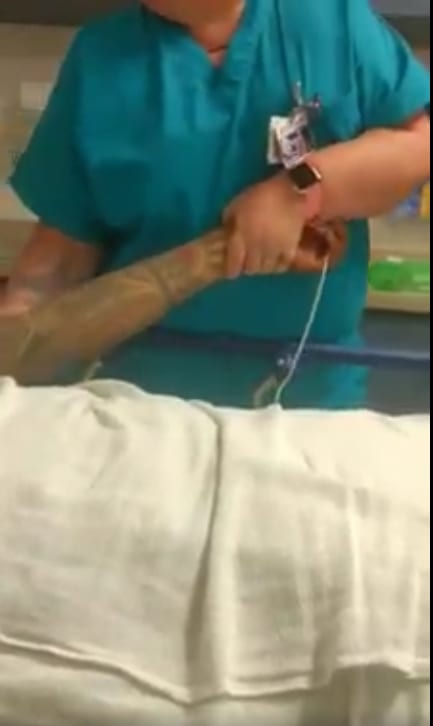 Bardwell tried to let her know he was having a difficulty inhaling but that just made her laugh even more. "He must be dead! Are you dead, sir?" She then asked.
Dr. Keegstra then escalated things by accusing Bardwell of trying to get drugs unnecessarily.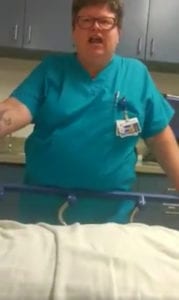 Fortunately, there was a nurse that was more understanding of his needs. She could tell that he wasn't trying to simply get drugs, he just needed his anxiety prescription.
Bardwell eventually felt better and was able to go home. The video was uploaded to Facebook and has been viewed millions of times.
You can see it for yourself in this video:
Facebook video may take a moment to load:

People were outraged at her bedside manner. Eventually, the hospital even got involved, removed her from the schedule and fired her.
Were not really sure why she was acting so strongly at this point but it's important to remember that doctors are humans who work in stressful situations. Perhaps she may apologize at some point and explain the pressure she was under but for now, it isn't happening.