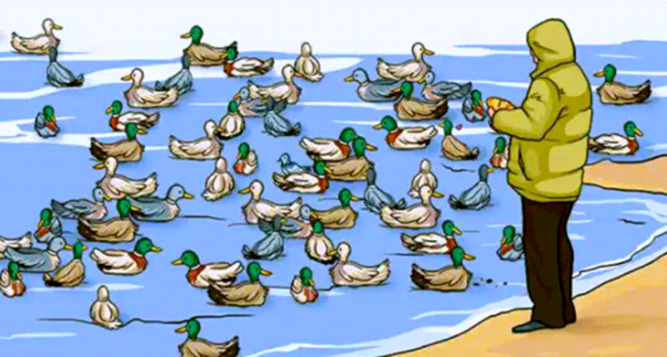 When I was a kid growing up in the 1980s, our school library always had copies of a magazine called Highlights for Children. I loved going to the library every week so that I could read this magazine. It had tons of great stories, but most importantly, it had puzzles that we could work on. I think it had a crossword puzzle, and maybe a search-a-word puzzle, but my favorite was the puzzles at the back of the book. They had hidden-object puzzles, but they also had puzzles where there were mistakes. For example, there might be a table with one leg that was too short or a tiger with horns in a picture on the wall.
One of the puzzles I liked best was when they showed an image and asked "what is wrong with this picture?". It really made young minds think and that's a good thing. It helped us to build critical thinking skills. In the image below, there's something off. It looks like an image of a man feeding ducks, but can you find the thing that's wrong with this picture? If you can't find it, we'll share the solution on the next page. Give it your best shot.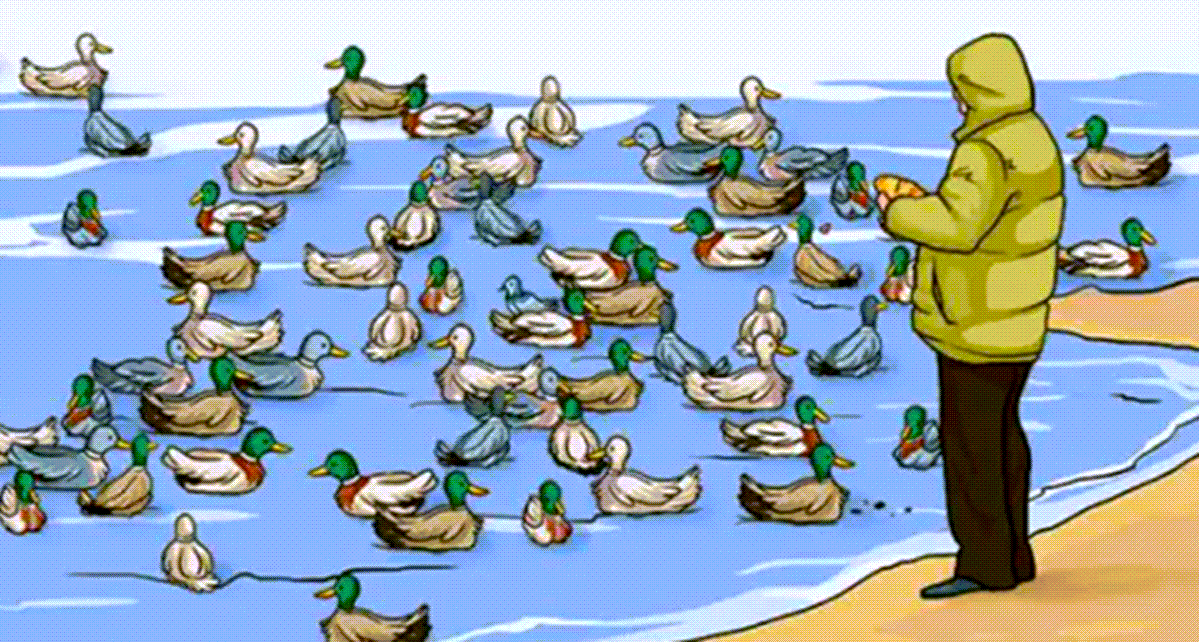 How did you do? If you need help, head to the next page.