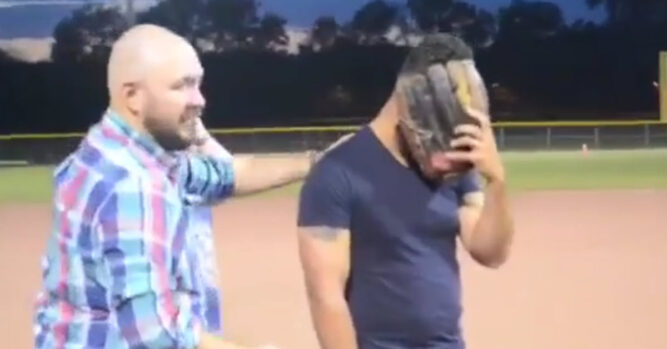 Although there are many things that we may appreciate about life, it often boils down to family and all that it means to us. Of course, most of us recognize that there is never going to be a perfect family and most of us are not living the Brady Bunch life, to say the least. That being said, however, being part of a loving family is one of the most important things that can happen in our life and it is something that guides us from that moment and through every other moment that we may face, both good and bad.
The thing about family is that the landscape has certainly changed over the years. At one time, there were plenty of 'traditional families' but these days, blended families and single-parent families are seen much more often. With loving parents and children that are willing to work along with the system, however, any family can be beautiful and at times, we are given reminders of that fact in a most unexpected way. It doesn't even have to be our own family that gives us a reminder, it is something that can bring us to tears and let us know that life is still good, regardless of what we may be facing in the world.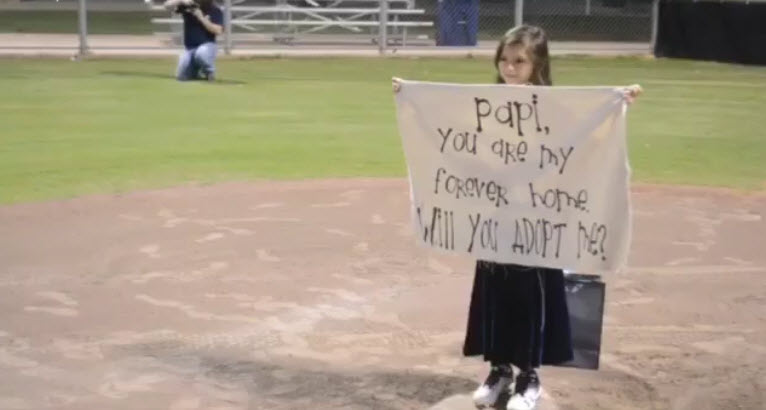 In the video you see below, a little girl is surprising her stepfather. He is out on the mound, playing some ball, and suddenly, he looks up and sees his stepdaughter standing on home plate. She is holding a sign and when he reads it, he is brought to tears in front of everyone. It's a moment that they will remember for years to come.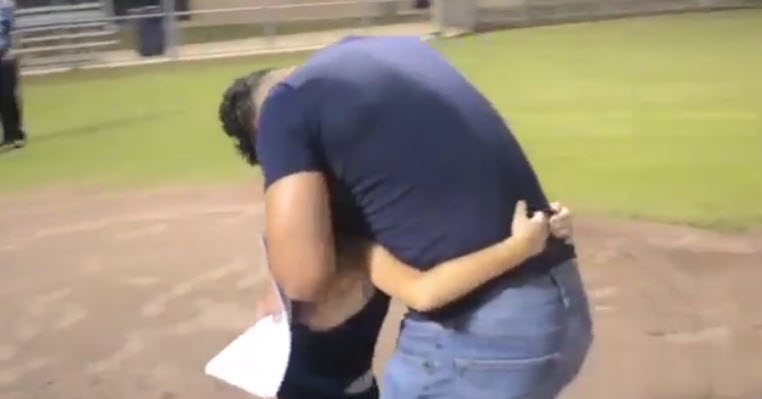 The message that the little girl was holding is simple, she is asking her stepfather to adopt her and provide the forever home that she needs. Judging by his reaction, I would say the decision is a no-brainer.