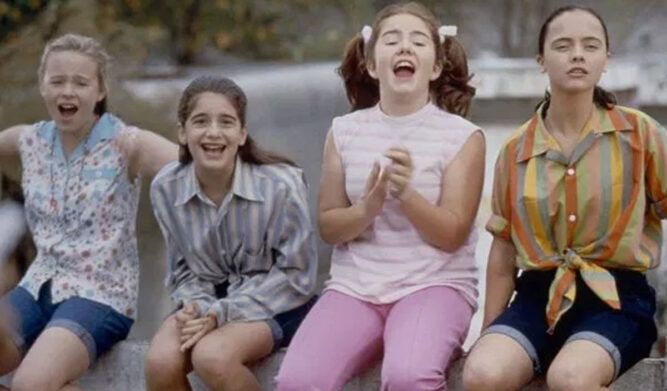 Some people are under the mistaken impression that "The Sisterhood of the Traveling Pants" was the first teen girl BFF comedy-drama to capture our hearts. However, they are wrong. That honor belongs to a 90s masterpiece called "Now and Then."
And until now, you either had to own a DVD or VHS copy of the film if you wanted to watch it over and over again. But now, Netflix is here to make it that much easier to grow up alongside once again, Tenny, Chrissy, Roberta, and Samatha!
Because starting on August 1, you can steam this classic coming-of-age gem whenever you please.
The streaming giant delivered the good news via a Tweet which read:
"Grab your bikes and find your best friends because 'Now and Then' will be available to stream on Netflix US starting August 1."
Grab your bikes and find your best friends because "Now and Then" will be available to stream on Netflix US starting August 1 pic.twitter.com/cayBZjS63B

— Netflix US (@netflix) July 23, 2019
Thanks for the advice, Netflix. We plan to do precisely that!
The film stars Thora Birch, Gaby Hoffmann, Ashleigh Aston Moore, and Christina Richi as the 1971 younger version of their adult counterparts played by Melanie Griffith, Demi Moore, Rosie O'Donnell, and Rita Wilson.
The casting was absolute perfection. The grown-up lady versions of these characters mirrored their middle school selves perfectly!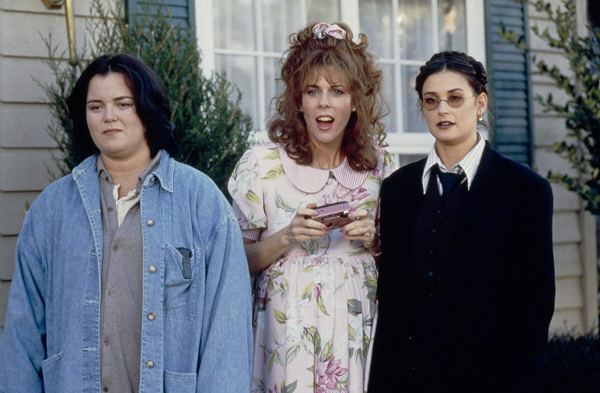 The 1995 classic played a huge role in the lives of millions of girls growing up in middle school that year. And this is why a bunch of ladies in their mid to late 30s are going to freak out when they hear the wonderful news!
The movie serves as a perfect reminder of the friendships you made at age 12 can turn into meaningful relationships that last a lifetime. Director Lesli Linka Glatter believes that this film has a sacred place in the hearts of many 90s girls:
"It's about the incident in your life that happens, that one summer that changes your life forever and you will never be the same again," Glatter tells Refinery29. "Every girl I talk to seems to have a character they see themselves in."
The film's screenwriter, I. Marline King, is absolutely thrilled with the movies continued relevance in the lives of women and girls of all ages, telling Refinery:
"I have stories of moms who are sharing it with their daughters now, so it's become sort of this multigenerational milestone, which I couldn't be more happy about," she said. "I love what it says about friendship, and it really models how I think young girls should treat each other."
What are some of your favorite scenes from the movie? Let us know in the comments section and be sure to share the good news!