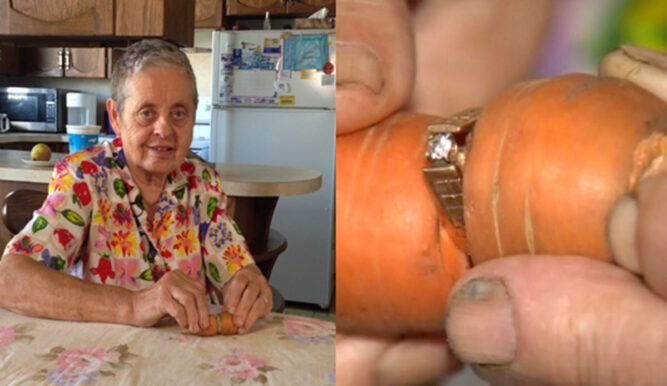 If you've ever been married or engaged, then you're probably familiar with the horrifying moment you realize that it was temporarily misplaced. But in this situation, think of the worst-case scenario, that you've lost your engagement ring forever!
It happens, folks. Back in 2004, Mary Grams, now 84, lost her engagement ring while pulling weeds at her family's farm in Alberta, Canada. And Mary believed that it was lost forever.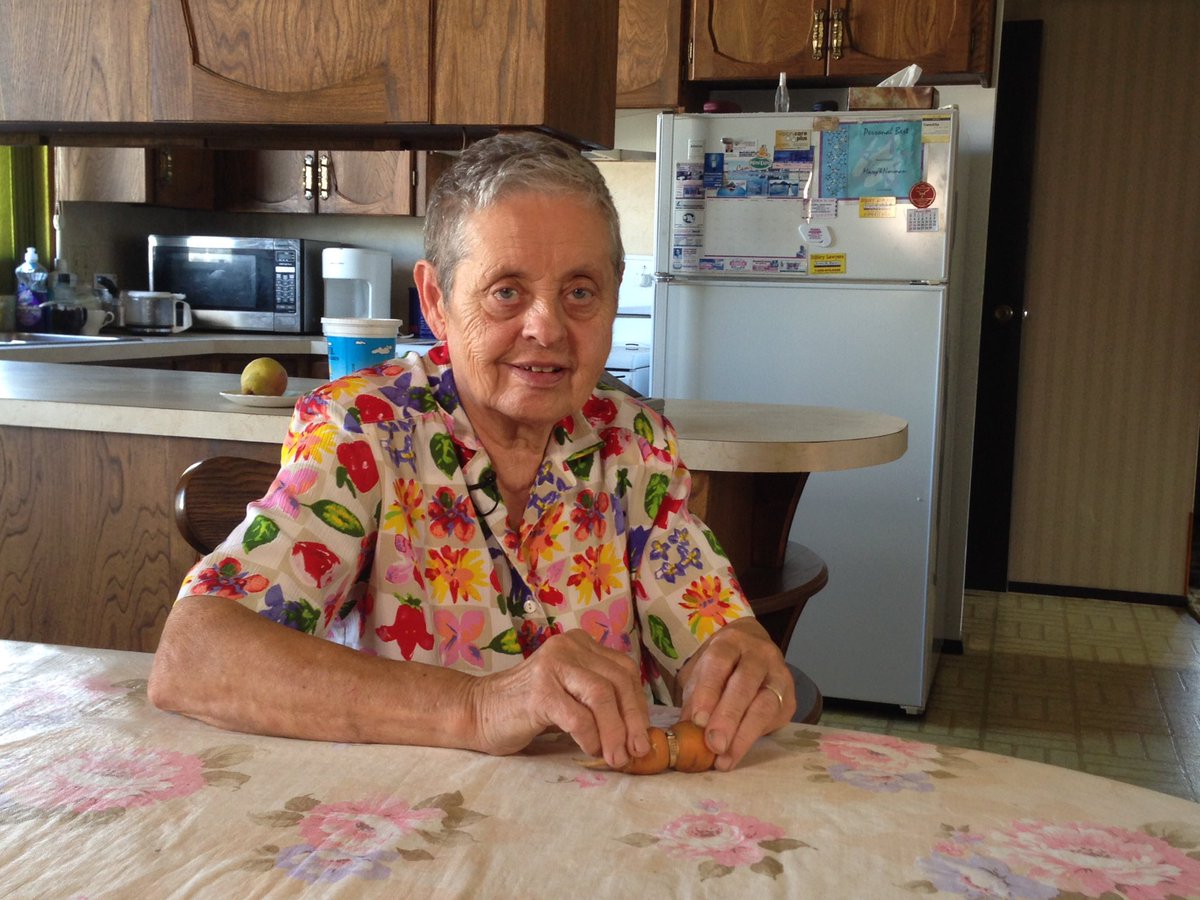 Mary spent days looking for her ring but to no avail. Then in 2017, almost 13 years after losing her ring, her daughter-in-law plucked a strange-looking carrot from the garden. It turns out the carrot was wearing some carrots of its own. Tightly wrapped around the big orange root was a diamond ring!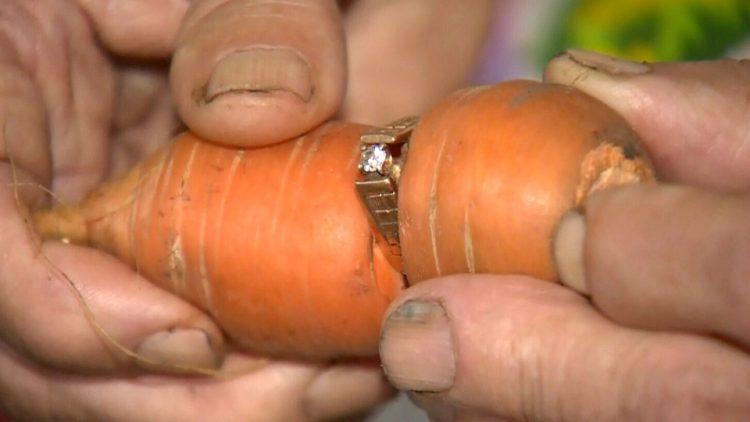 "I went to the garden for something and I saw this long weed. For some reason, I picked it up and it must have caught on something and pulled [the ring] off," 84-year-old Mary Grams recalls about the day she lost her engagement ring, in 2004. She had worn it on her finger since 1951, a year before she married her husband, Norman. "We looked high and low on our hands and knees. We couldn't find it. I thought for sure either they… it or something happened to it."
A few weeks after losing her engagement ring, Mary bought herself this one, much smaller, to replace it. #Camrose pic.twitter.com/sg9WN4y1Pb

— Sarah Kraus (@SarahNKraus) August 15, 2017
At the time, Mary did not tell her husband that she lost the ring. So to spare his feelings, she decided to buy herself a similar-looking ring, hoping he wouldn't notice it was missing.
 "I didn't tell him, even, because I thought for sure he'd give me heck or something," the woman told CBC Canada.
Mary, 84, says she didn't know if they were kidding or not, but when her granddaughter brought the carrot over – she knew: "It's mine!" #yeg pic.twitter.com/Ft7IMUeSMR

— Sarah Kraus (@SarahNKraus) August 15, 2017
At one point, Mary and her family moved away to Camrose, but they still maintain the garden at the old far, near Armenia, which had been in their family for over 105 years.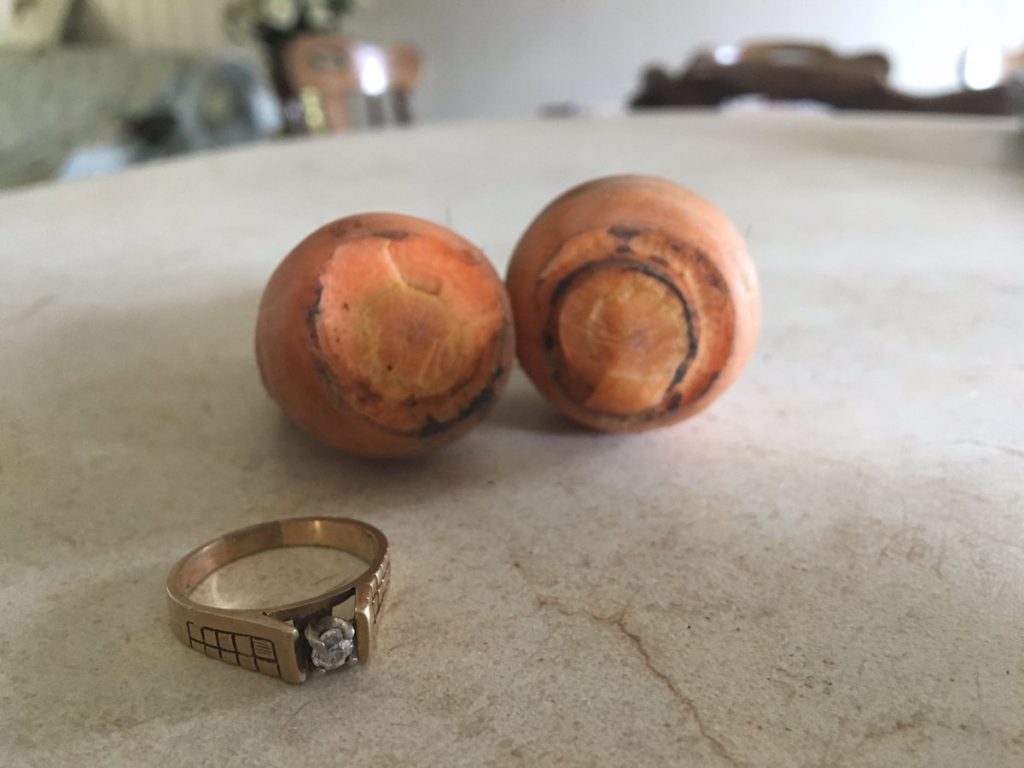 "I knew it had to belong to either grandma or my mother-in-law because no other women have lived on that farm," Colleen Daley told reporters. "I asked my husband if he recognized the ring. And he said yeah. His mother had lost her engagement ring years ago in the garden and never found it again. And it turned up on this carrot."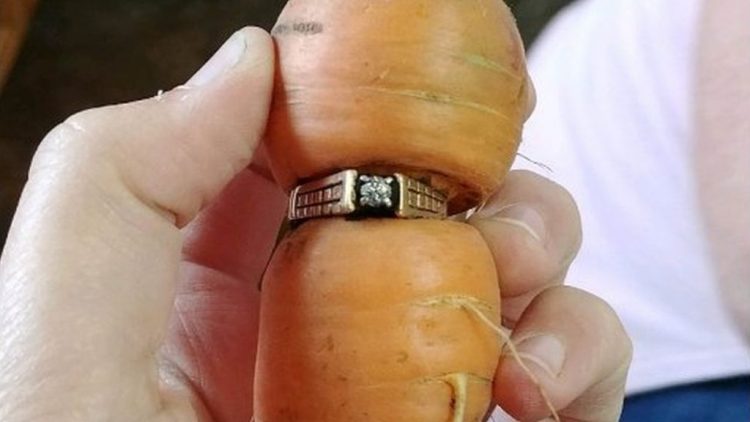 "If you look at it, it grew perfectly around the [ring]. It was pretty weird looking," Daley added. "I've never seen anything like that. It was quite interesting."
Mary was obviously thrilled to have her engagement ring once again back, and she said that she intends to keep it on her finger where it belongs.
 "I'm going to wear it because it still fits," she said.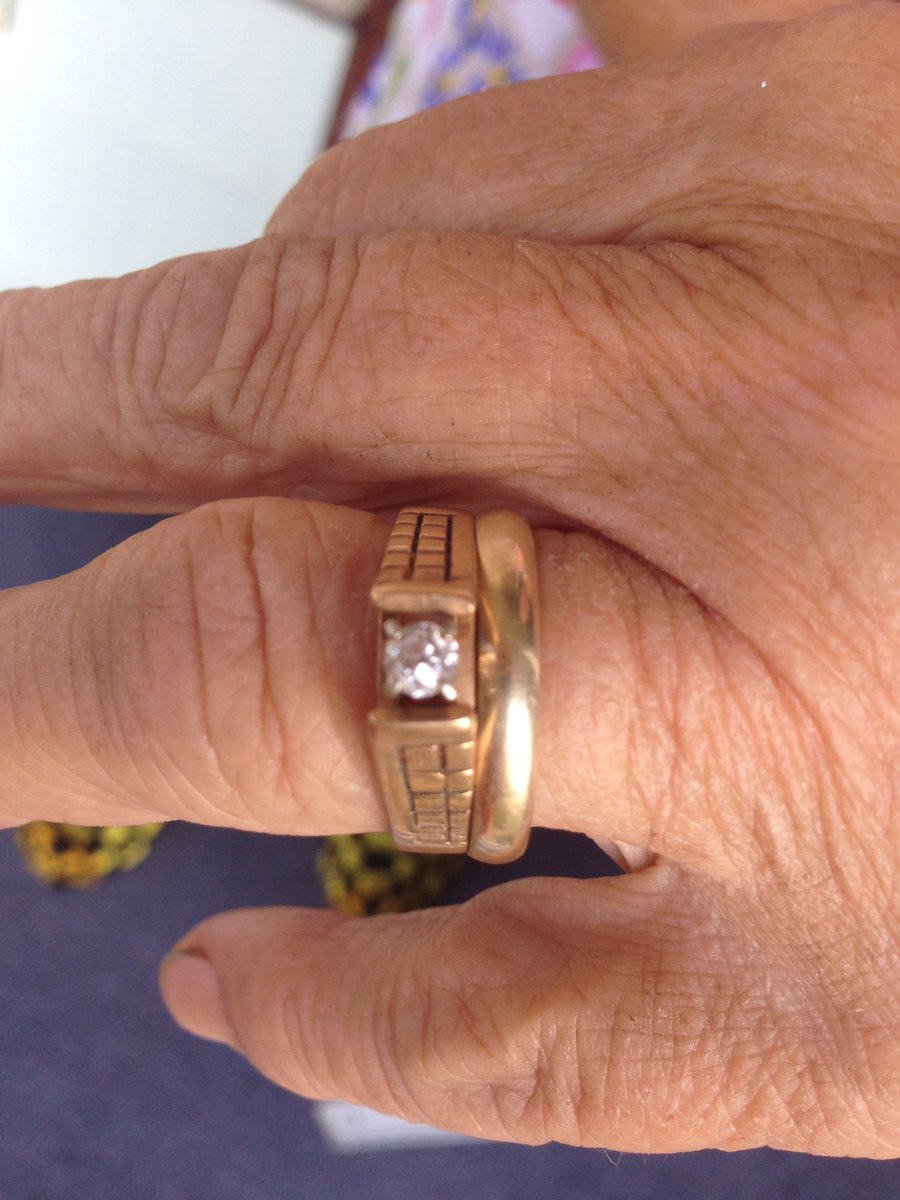 Sadly, Mary's husband passed away over five years ago, not long after the couple celebrated their 60th wedding anniversary.
And believe it or not, this is not the first time something like this has happened. Back in 2011, a Swedish woman made headlines after she found a ring she lost 16 years prior wrapped around a carrot in her garden. So folks, if you ever lose round jewelry in your garden, make sure you're growing carrots!
Tell us what you think of Mary's incredible story in the comments. And please be sure to share her astonishing tale with your friends and family.