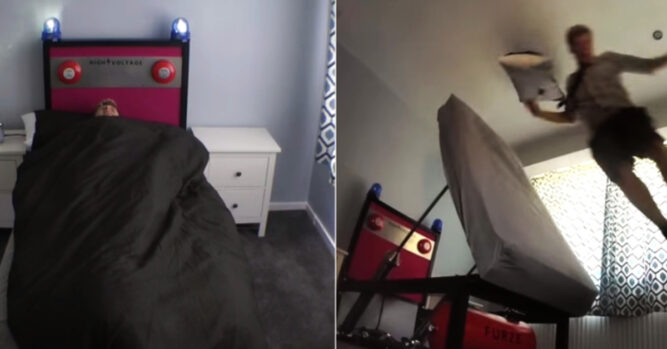 We all experience some type of difficulty in life but many of us experience a common problem, having a hard time getting out of bed in the morning. We may listen to all of the self-help videos that are out there, telling ourselves that we are going to wake up early, setting our alarm clock, putting our shoes by the foot of the bed and all of the other tricks. In the end, however, we toss and turn, hit the snooze button and complain until we finally crawl out of bed, usually too late.
If you seem to find yourself in this category all too often, then a new invention may just be what you need. Of course, you have to shell out the money in order to get it and you will even have to sign a legal waiver but you can then pick up a bed that throws you out in the morning when it is time to get up. Extreme? Yes, but effective.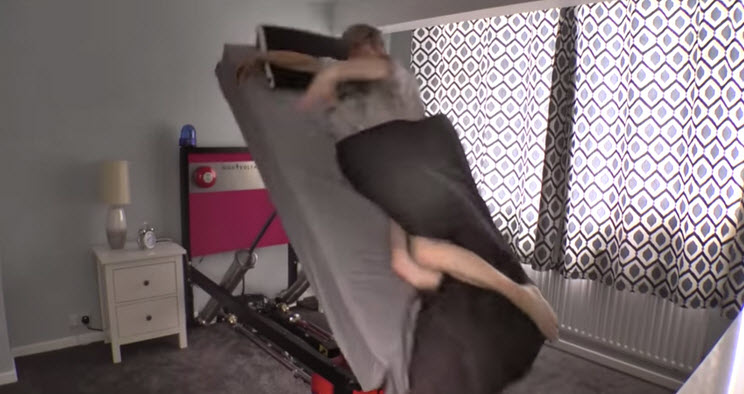 Colin Furze, a YouTuber invented the 'High-Voltage Ejector Bed' and it does exactly what you think it does. He even said it wasn't difficult to create.
Two pistons are powered by air compressors and the frame separates from the bed to toss you out quickly. To make things even more interesting, there are trumpet noises and lights to help you wake up.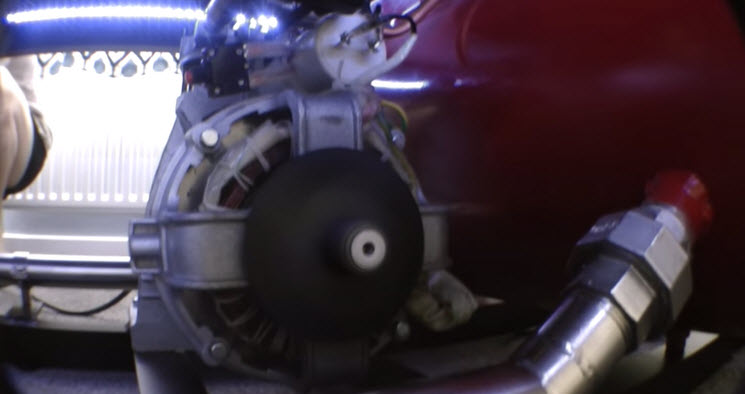 There is no snooze alarm on this bed, so what it is time to get up, you better be up and out.
"Anyone who could still stay asleep when this goes off is not human," brags Furze.
If you feel like this is exactly what you been missing in life, you will have to look for it carefully. You won't find it on Amazon and it isn't likely to be offered at target anytime soon. After all, imagine the legal ramifications that could occur if you actually used it.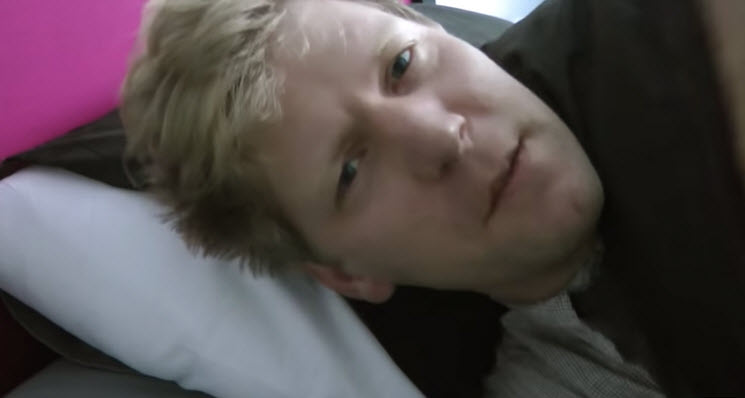 It's a great idea, but for now, you'll just have to get yourself out of bed.
Source: Did You Know