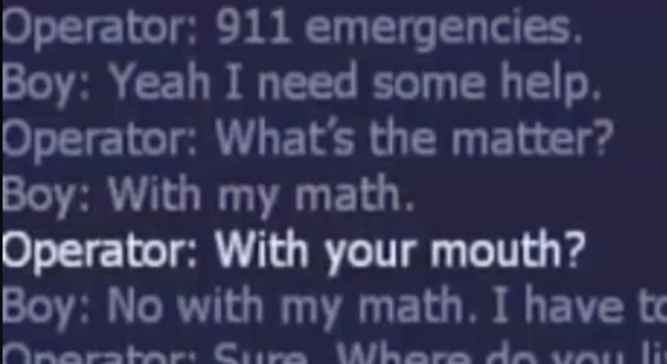 It's true. Kids really do say the darnedest things. And if you have a child, you definitely will co-sign that statement. Kids are like little sponges that will pretty much absorb any and everything in their environment. Their little brains are always making new neural connections which helps them navigate through a vast and confusing world. Sometimes this natural curiosity and innocence can get them in some pretty sticky situations, which while funny can also land them in a heap of trouble.
We often teach our kids to call 911 only in the case of emergencies from a very early age. They learn that the best way they can get immediate help when facing danger or an urgent crisis is by dialing those three numbers. However, sometimes, what a child may consider being an emergency can turn out to be something much different in the eyes of law enforcement or medical services.
There are tons of stories about kids who call 911 for problems that fall well below the threshold of a life-threatening situation.
While they will sometimes elicit a stern scolding from the operator for mis-using the line, other times the person on the other end can be very understanding and more than happy to help them out. This was the case when a four-year-old little boy named Johnny called 911 one day for help with his homework.
Johnny was struggling with subtraction, and in the child's mind, he had a genuine homework emergency that could only be solved by talking to the police! Instead of reprimanding him, the dispatcher was quick to realize the child's innocence and decided to talk little Johnny through some of his tough math problems.
Their adorable conversation was suddenly interrupted when Johnny's mom asks him who he's talking to. He innocently tells her the policeman is helping him with his math homework and that she told him, "if I need help to call somebody."
Naturally, his mom was less than thrilled with what her son did and could be heard telling Johnny in the background, "I didn't mean the police!" That's where the audio clip ends so we can't be sure what happened next. It's safe to assume that Johnny's mom had a long talk with her son about calling the police for math or any other kind of homework help!
Here's the video of the call below.
What did you think? Let us know in the comments section, and please be sure to share this story with your friends and family.
Source: Sun Gazing