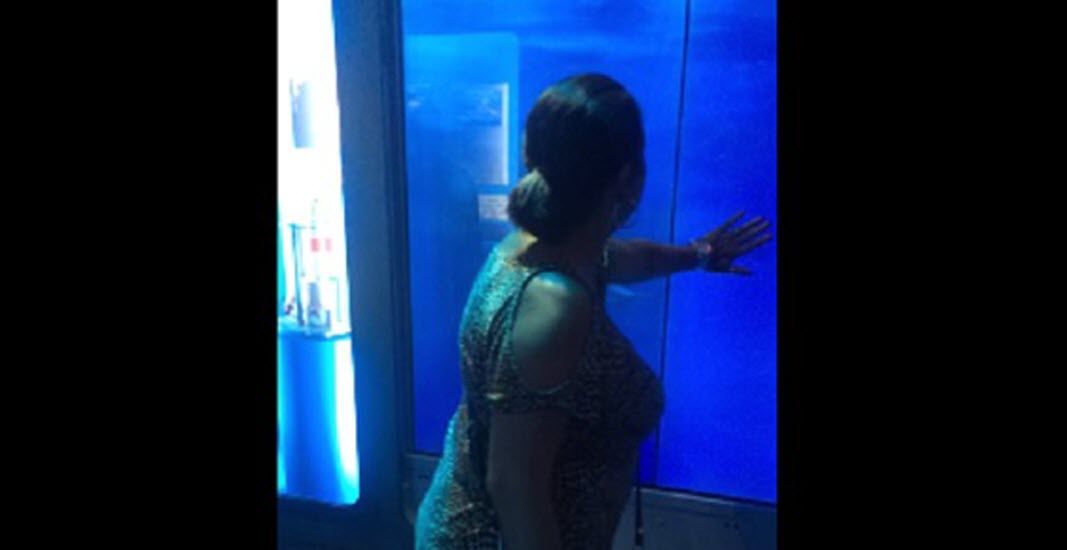 Did you ever notice that there are certain families that love pulling a prank on each other? Even if you're inside of one of those families and know that people love pulling pranks, it seems as if you fall for them over and over again. Then again, there is always that one person in the family that is super easy to get and when you pull off the perfect prank, everybody gets a good laugh from it. That is what you are going to see in this video.
For this prank, they chose the grandmother and she is perhaps one of those people that always gets picked and falls for everything they put in front of her. She was with her children and grandchildren at the International Spy Museum in Washington DC. They were having a fantastic day but suddenly, they decided to throw her under the bus by setting her up in an amazing way.
Perhaps she already thought that there may be something up because she even asked them, "are you trying to scare me?" She had already entered the museum's shark tank exhibit room and one of her relatives was trying to get her to touch the glass of the aquarium. The grandmother reached out carefully and touched the glass but nothing happened. She then tapped it but still nothing.
She looked back at the camera and was a little confused. She thought that something was going to happen but there wasn't anything happening at all! That is when she decided to move in closer and all the sudden, a humongous great white shark came flying toward the window. It smashed into the class, creating a spiderweb of shattered glass and she flew back out of terror. She even lost her balance and fell on the floor!
Meanwhile, her family can't stop laughing and she realizes that she had been set up all along. She even cried out, "you scared the crap out of me!"
Fortunately, the grandmother was a good sport and she obviously had a sense of humor that everyone in the family appreciated. They may have got the best of her but I would be interested in seeing when she gets them all back.
You can see it happening in this video: