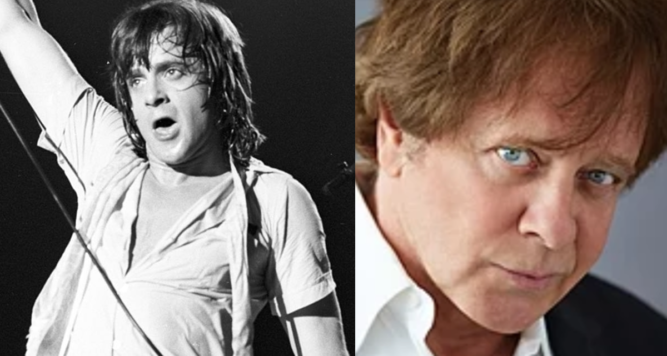 Legendary Rock & Roll singer Eddie Money has reportedly died at the age of 70 after battling stage 4 esophageal cancer. Many people remember Eddie Money for hit songs like "Two Tickets to Paradise," "Baby Hold On," "Shakin'," and "Take Me Home Tonight."
Eddie Money was born on March 21, 1949. He was an American singer-songwriter who also played many instruments and found great success in the music industry during the 1970s and 1980s. Throughout his career, the singer produced many Top 40 hits and platinum albums. More recently, Money was the star of a reality TV show along with his family, titled "Real Money." His family issued the following statement:
"The Money Family regrets to announce that Eddie passed away peacefully early this morning. It is with heavy hearts that we say goodbye to our loving husband and father. We cannot imagine our world without him. We are grateful that he will live on forever through his music."
Remembering the rock genius of Eddie Money
The show documented the performer's life at home as well as his health struggles. The show aired in April of 2019.
Health issues were commonplace for Eddie Money
Money had numerous health issues throughout his life. In 2001, he joined a 12-step program for alcohol and drug addiction recovery. He was also a long-time smoker, which may have caused his stage 4 esophageal cancer — a diagnosis that he only received last month.
Money is survived by his wife, Laurie, who he'd been married to since 1989. He also leaves behind his children: Julian, Joseph, Zachary, Jessica, and Desmond.
We all send our condolences to the family of Eddie Money. His legacy in music will live on! May he rest in peace.
Relive one of the best memories of Eddie Money through one of his greatest hits. Here's a music video for his hit song, "Shakin'."
What are some of your favorite Eddie Money memories? Let us know in the comments section. And please, be sure to share this story with your friends and family?
Source: Do You Remember