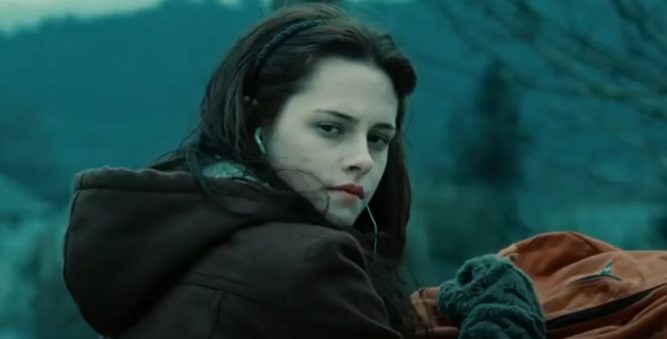 If you love reading books about vampires and are a fan of Stephanie Meyer's "Twilight" series, you're in for a welcome surprise. The author has said that there will be two more books in the "Twilight" series, so you'll get to enjoy even more of the delicious Cullen family. Recently, Meyer released "Midnight Sun," a much-anticipated and long-awaited novel that tells the beginning of the "Twilight" story from the perspective of the dark and mysterious Edward Cullen instead of from the perspective of his love interest, Bella Swan. Reviews for the book have been mixed, but fans welcomed it regardless.
According to USA Today, the book claimed the number one spot on the publication's Best-Selling Books list quickly. Also indicative of the book's success and the eagerness of fans to snatch i9t up is that the book sold more than a million copies in all formats in the first week of its release. Since she continues to have this kind of success, it's no wonder Stephanie Meyer is eager to keep the vampires going for a bit longer. In a Q&A session with Books-A-Million, the author said that she is eager to get back into the books because "The stories are there. There are two more books I think in the world that I want to write. I have got them outlined and a chapter written I think of the first one, so I know it's there."
In the two forthcoming books, Meyer will further explore the characters beyond Edward and Bella. She's interested in the perspective of these characters. As much as the books will be welcomed, Meyer says that she's not jumping right into this project. She's excited about some other things right now and that's keeping her busy, she says. In the BAM interview, she added that she wants to do something completely new and different. "For me, a lot of the joy of writing comes from creating and I really want to do a new world and new rules and new mythology. Mythology is kind of my thing."
If she could go back to the beginning of the series and change some things, she would, she revealed. Meyer said that the writing experience was "frustrating" to her sometimes because she felt so "locked into the story." That was part of the struggle she experienced with writing "Midnight Sun," she said. However, she can't go back, so she goes forward. Below, watch an interview with Robert Pattison, where he says that many things in the "Twilight" series don't make a lot of sense.
In this video, you can enjoy some of the best scenes from Twilight.