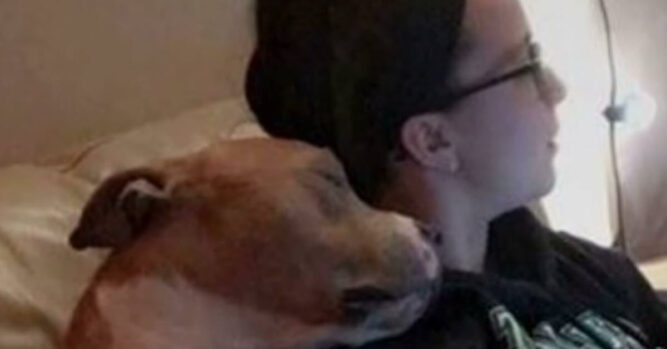 People around the world enjoy having dogs as part of their family. It's a special bond that almost instantly forms once they become a part of your home. At the same time, however, there are different ways that people come to have those dogs, but one of the noblest options is rescuing a dog from a shelter. I'm not here to say that one way is right in one way is wrong, but anyone who has ever rescued a dog realizes just how much they bring to the family. Perhaps that is why we often see the bumper stickers that say 'who rescued who?' It's something that anyone who has ever rescued a dog understands.
Just like obtaining a dog in any manner is going to provide you with an animal that gives a lot of love and has a personality, we also realize that each dog is unique in its own, special way. Somebody who was able to experience this for themselves is Kayla Filoon. She happens to work at an animal shelter in Pennsylvania and one day, a pit bull named Russ was brought in. That dog was found in Philadelphia wandering the streets and it was easy to see that he had a rough go of it. It didn't stop Kayla from instantly falling in love with the dog, and it appears it is mutual.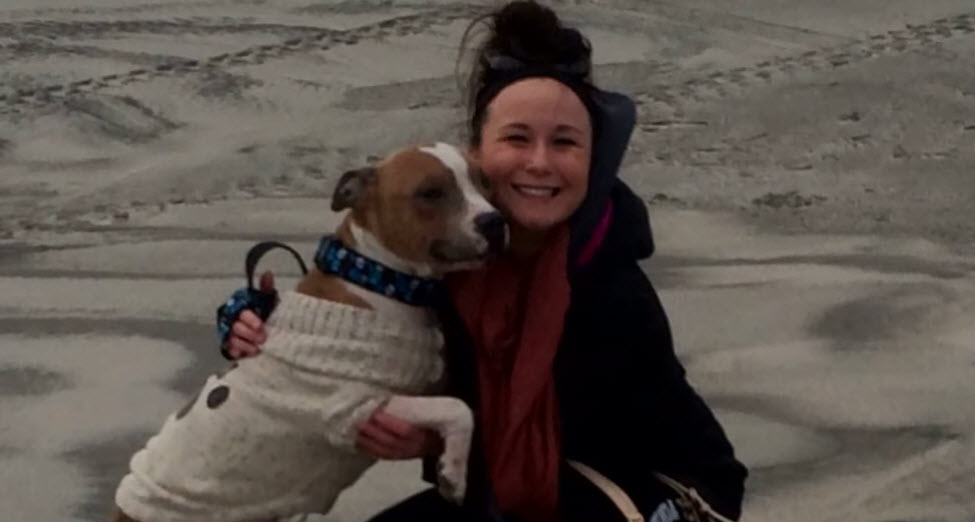 There are very few people who would doubt the loyalty and love of a dog but sometimes, we just enjoy seeing it in action. That is what the video below shows because it is of a rescue dog and the love he just can't stop showing for the person who rescued him.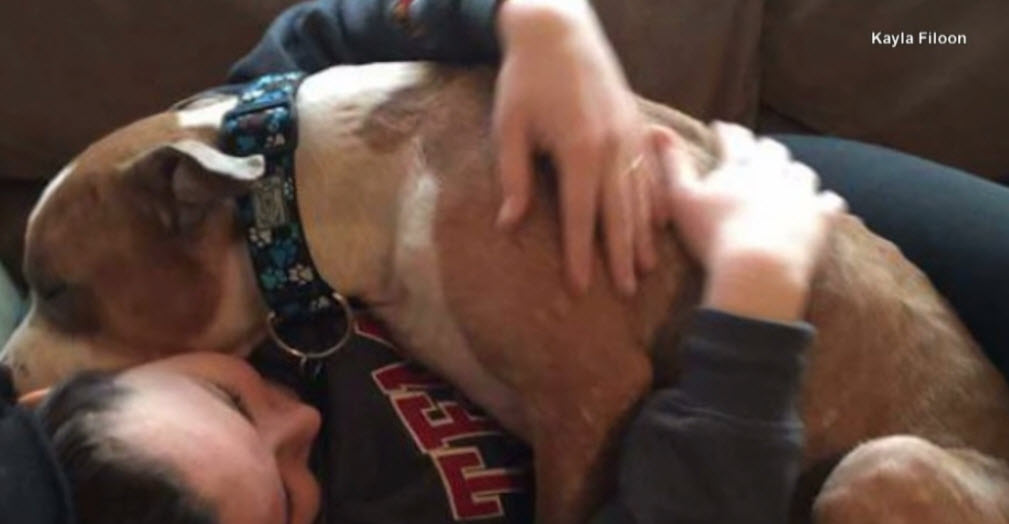 I think that all of us would agree that there is nothing quite like being snuggled by a dog. It looks like this woman is getting those snuggles in full measure. Enjoy it for yourself below: