One thing that most of us realize about felines is the fact that people tend to be head over heels in love with them. It doesn't matter if they have a cat of their own or not, once they have one in their sight, their heart begins to melt. It can clearly be seen in the way that people tend to love cats online. They watch one cat video after another and if they find some adorable cat pictures, you won't be able to pry them away from the screen for quite some time.
That is why this story about a three week old abandoned kitten touches so many heartstrings. She was crying uncontrollably until a 10-year-old boy took her into his arms and assured her that things would be all right. Ariel the kitten was taken from a cat colony in California. Her feral mother had been taken to a rescue group in Orange, California and the kitten was left behind.
Kelli Gross (@kittyfoster_) had learned about the little kitten and knew that she wanted to foster her as soon as she could. She already had a rescue cat mother and was busy with six kittens of her own. When Kelli and Zach, her 10-year-old brother went to pick up the kitten, they heard that she was crying.
"She was going crazy and wouldn't settle down," Kelli said.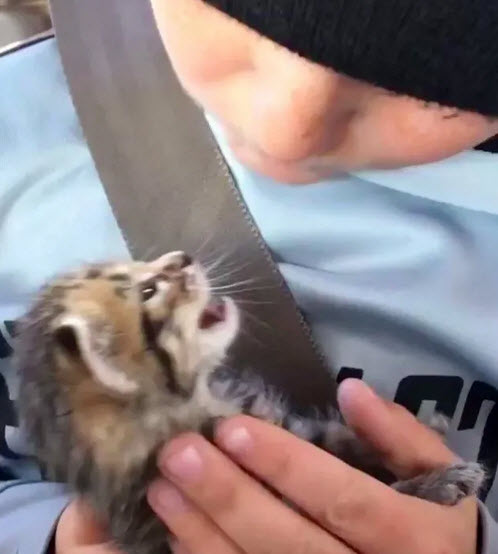 The little kitten was inconsolable until Zach got there. He began to talk to her softly, kissing her and petting her. It wasn't long before Ariel was sleeping in his lap. You can see the video below.
"He put a blanket down in his lap and bundled her up. She was sound asleep and didn't make a peep during the whole 30-minute car ride home."
Ariel was introduced to Twilight hoping that the kitten would latch on and begin nursing. It wasn't long before Twilight was grooming her but Ariel kept trying to get away and was not nursing.
"Because my coordinator had bottle fed her for a day, the kitten had to learn to nurse from a cat mom again," Kelli
When Ariel would move away, Zach would take her back gently. "He kept putting her back until she learned to nurse again."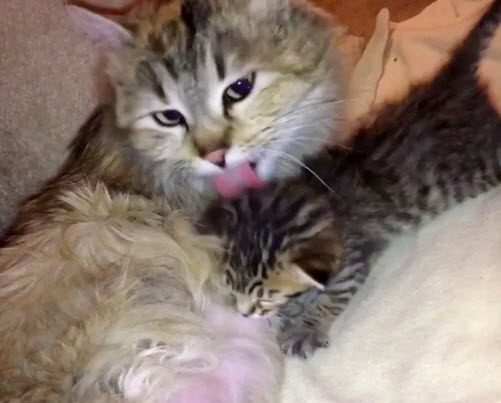 After Ariel began nursing, it was a very happy moment.
"You can tell how truly happy she is and you can hear her purring," Kelli said.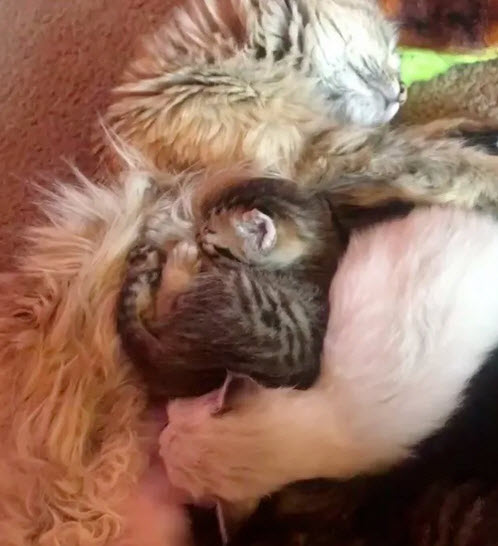 Zach is connected in a special way with every foster that comes to the home.
"He has a routine of waking up and telling them good morning every day before school and then coming and kissing every single one goodnight before bed. He makes sure that they all feel included.
"He misses them when he's away and they're the first thing he says 'Hi' to when he gets home from anywhere. He just makes it effortless and you can tell that it's actually ingrained into his heart."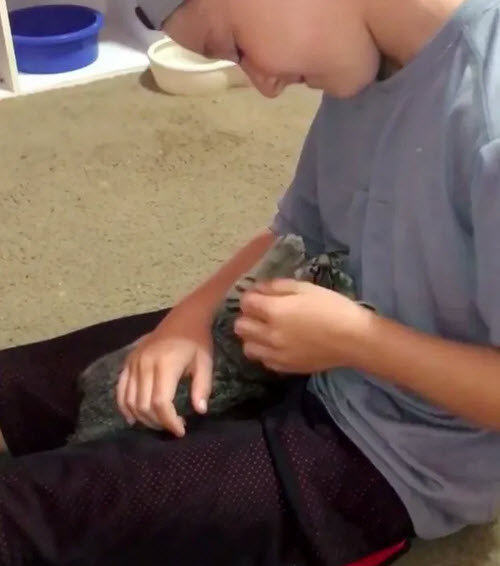 Ariel has been around for a few days but she still goes to her foster mom to get some love and attention.
"She screams at me to give her milk. She's extremely needy," Kelli said.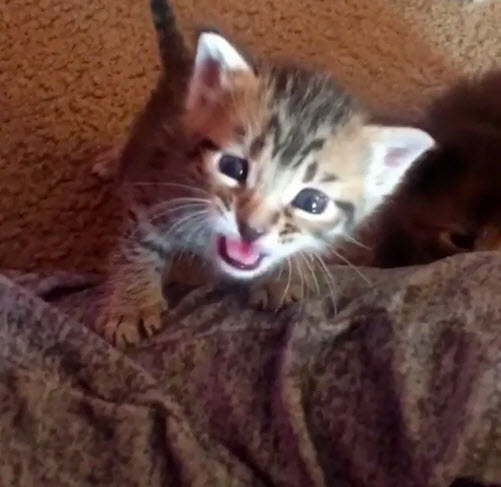 "She was malnourished at first but has now almost caught up to the weight of the mom's original six babies."
You can see the ride home from the rescue in this video:
Zach has been in on over 100 kitten rescues in the past two years.
"Teaching kids to be kind with animals has always been so so important to me. The kittens I deal with are usually the youngest ones the shelter has and are so fragile, and my brother is amazing with them," Kelli said.
"I love having a kid around while my fosters grow up in case they go into forever homes with kids, then they'll be comfortable already!"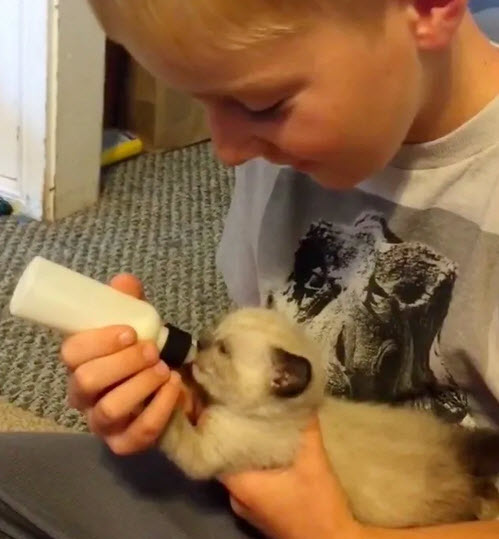 Source: Love Meow